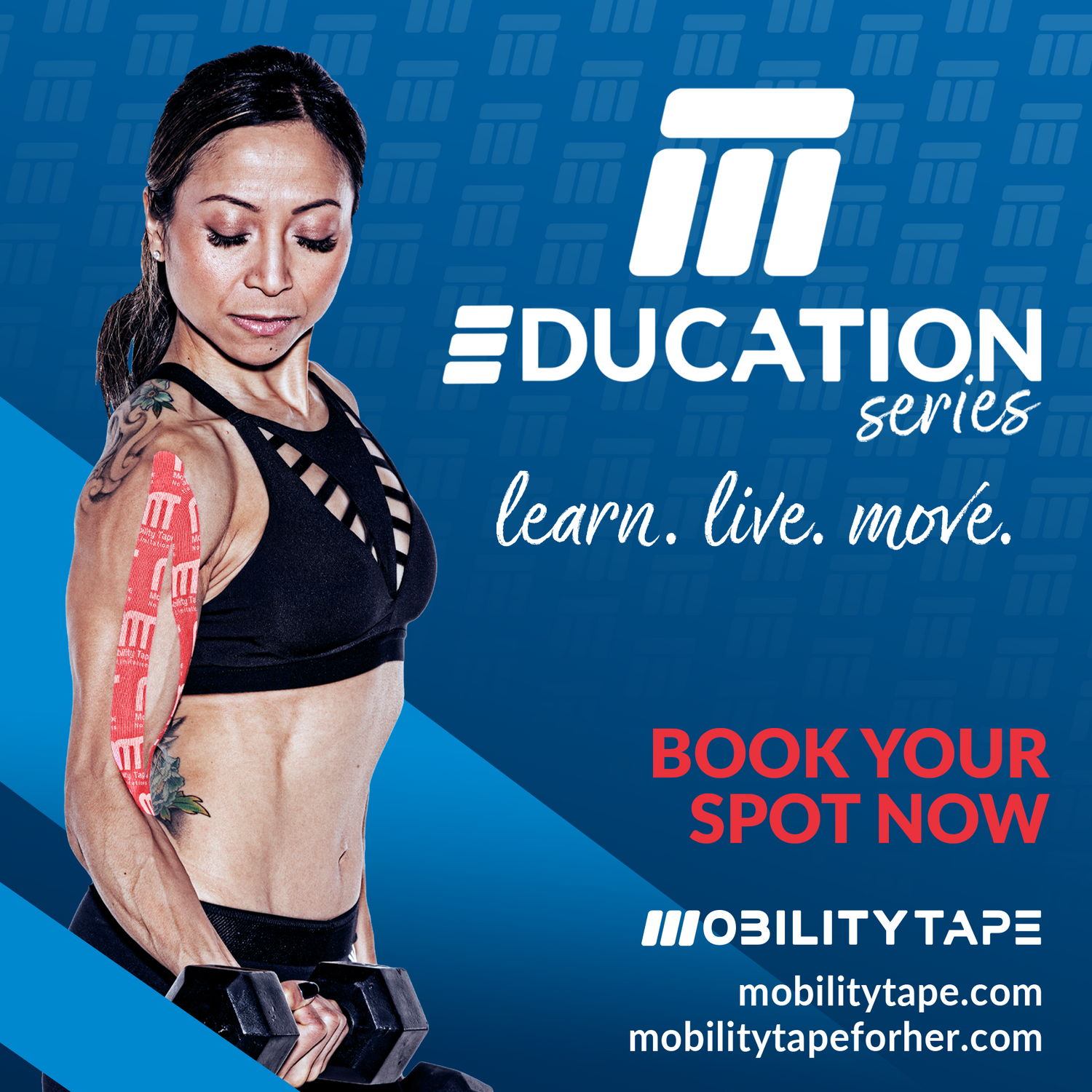 Get kinesiology tape certified
Join Mobilitytape, Maven Massagecare and dozens of others on June 1st ready to enhance their practice with this important tool.
Sign me up!
Collapsible content
What you'll learn

Demonstrate fundamental knowledge of the use of kinesiology tape
Perform applications for muscles affecting the Glenohumeral joint
Perform applications for Foot and Ankle Pain
Perform applications for Posterior and Anterior trunk pain 
Perform application for the Hip and Knee 
Perform application for special conditions
Why you'll benefit

Our Foundations course will provide you with evidence based content that grounds your knowledge of KIN taping. This biomechanical approach utilizing the unique Mobilitytape therapeutic product will ensure that you are able to return to the clinic well prepared to implement these new skills.

Enjoy content, hands on applications and complimentary product that can be understood and applied to your practice immediatley.
Invest in yourself

Enhance your skills by participating in our Education Series hosted by Nathalie Gregory from Maven Massagecare

Taping is a imperative tool for many when it comes to post treatment recovery for their clients. Ensure your patients are leaving happy, supported and confident by adding some extra love at the end of their session.

Improve your confidence in applying kinesiology tape

Our ciriculum was developed by some of the top names in the nation and is designed to support the expanded knowledge of practitioners in the area of taping. You'll experience hands-on learning during the course, and then will have access to a wide array of digital content upon completion. Expanding your practice with new knowledge and techniques supports your continuing education and the clients you are treating.
Have questions? Send us a message